#section_7014aea08b6d540f10b1fc2f9a405cc2 {
padding-top: 0px;
padding-bottom: 80px;
}
@media (max-width: 768px) {
#column_1 {
padding: ;
}
}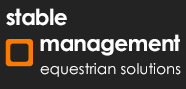 Toggle navigation
About us
Software solutions
Riding centre software
Web design
Marketing services
FREE website SEO Audit
Copywriting for your equestrian business
Photography services for your equestrian business
Search engine optimisation for equestrian websites
Social media for equestrian businesses
Support
Blog
Contact
FREE SEO Audit
Claim your free seo audit and start marching forwards online
#section_83505e562cf99a8551f5a5a2bb2a2057 {
padding-top: 80px;
padding-bottom: 80px;
}
@media (max-width: 768px) {
#column_2 {
padding: ;
}
}
A failing website is costing you money
Your websites failing you but do you have any idea why.    Now's your chance to get some answers.
Poor content
Google needs to be fed and your content is the food. Ask a friend how your website reads and if it says what customers want to read.
Historical seo work that is damaging you.
If you've had work done by a company then you might find it is now outdated and in fact applying a negative effect on your website.
Technical failings
You website might be failing in some ways based on the technology used.
There never a single answer as a lot of factors come together, but with some time on your side you can start the healing process.
Our FREE SEO audit will give you a basic set of found problems that you can take and work on yourself or we an help you rectify them, but again this won't be the single solution.